(Anglo-Hungarian) Festival time is here again!
Yes, yes, yes! We could proudly present our newest collaboration with the Budapest Jazz Club.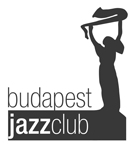 Continuing its burgeoning association with the Hungarian jazz scene and the Budapest Jazz Club in particular, the 606 Club is excited to present this three-day festival featuring some of Hungary's finest musicians joining with British stars to perform in an extraordinary Trans-European jazz collaboration. Natalie Williams, Iain Ballamy, Huw Warren, Steve Rubie, Arnie Somogyi, Winston Clifford and Laurence Cottle are among the British jazz stars playing with the cream of Hungarian talent, including violinist Zoltan Lantos, pianists Peter Sarik, Robi Lakatos and Laszlo Voros, vocalists Kriszta Pocsai and Monika Veres, saxophonist Tony Lakatos, guitarists Istvan Gyarfas and Gyula Babos, drummer Marton Juhasz and percussionist Andras Des during this mini festival.


All hand-picked for their unique approach to performing, we believe that bringing together these renowned musicians from different corners of the Jazz world will result in original, beautiful, exciting and most of all thoroughly enjoyable music.
:: EVENT SCHEDULE ::
Wednesday 9 October £12
First set 8.30pm-9.30pm:
Fun experimental music at its approachable best with creative star players.
Iain Ballamy (saxes), Zoltán Lantos (electric violin), Huw Warren (piano), Steve Watts (bass), András Dés (percusssion)

Second set 10.00pm-11.00pm:
The new singing sensation from Hungary!
Nikolett Vörös (vocal) László Vörös (piano), Steve Watts (bass), to be announced (drums)
Thursday 10 October £12
First set 8.30pm-9.30pm:
A fantastic singer-songwriter with an all-star rhythm section
Kriszta Pocsai (vocal), Steve Rubie (flute), Péter Sárik (piano), Márton Juhász (drums)

Second set 10pm-11pm:
Tony Lakatos (saxes), Steve Fishwick (trumpet), Róbert Lakatos (piano), Arnie Somogyi (bass), Winston Clifford (drums)
Friday 11 October £14
First set 9.30pm-10.45pm:
The hugely and deservedly popular Anglo-Hungarian songstress meets Hungarian ace guitarist
Natalie Williams (vocal), István Gyárfás (guitar), Phil Peskett (piano), Robin Mullarkey (bass), drummer to be announced
Second set 11.15pm-12.30pm:
Passionate and fiery Hungarian gypsy fusion with brilliant British rhythm section..
Gyula Babos (guitar), Mónika Veres (vocal), Róbert Lakatos (piano), Laurence Cottle (bass guitar), Mike Bradley (drums)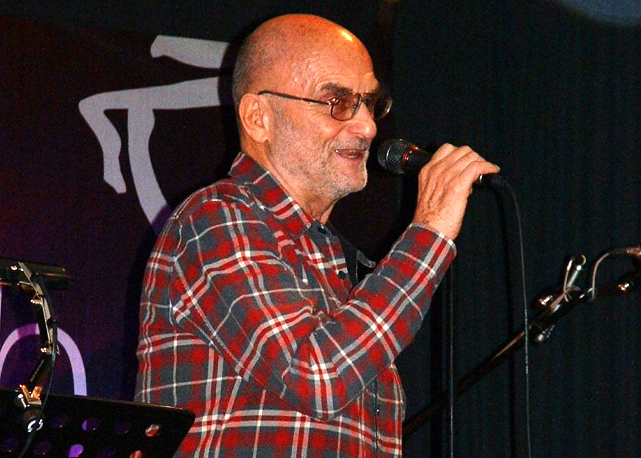 PETER PALLAI ::
programme organiser Budapest Jazz Club,
Jazz Curator Hungarian Cultural Institute
:: PROGRAMME NOTES ::
Wed 9th

8:30pm ZOLTAN LANTOS, ANDRAS DES, IAIN BALLAMY, HUW WARREN, STEVE WATTS.
Zoltan Lantos is an Award winning violin player based in Budapest who has traveled extensively throughout East Asia and draws inspiration from a multitude of world musics. His style combines contemporary European jazz performance with impressive improvisation. He received the "Artisjus" prize in 2006 and the "Golden Cross of Merit" medal by the Hungarian Government in 2008 for his services to music within his home country. Andras Des provides the rhythm section for tonight's first set. Also a Budapest resident he comes from a heavily jazz orientated family with his father Laszlo Des being a famous saxophone player. Joining these excellent musicians will be three great British players, the multi-Award winning Iain Ballamy one of the finest saxophonists of his generation and widely considered to be amongst the best players the UK has ever produced, the terrific Huw Warren on piano and one of the UK's most respected bass players, Steve Watts.
"[Ballamy]...leaves you in absolute awe…the sheer virtuosity and sense of joy makes you feel like a kid about to step onto a twinkling, old-fashioned merry-go-round" BBC
"Zoltan Lantos is a violin virtuous…who after the study of the Indian way of playing…has transformed an overlapping of different influences into modern improvised music…surprisingly vital…world music." Frankfurter Allgemeine

10:00pm NIKI VOROS is a young singer who is steadily building an impressive name for herself on the Hungarian Jazz scene. She graduated from the Jazz Department of the Liszt Ferenc Academy of Music in 2010, having started her own band with her pianist brother LASZLO VOROS in 2005 which has been performing regularly at Hungarian jazz clubs and festivals ever since. Niki's characteristic, individual voice has been described as "..slightly smoky" and her improvisations as "clever but modest, she sings with expression and is in complete harmony with her musicians". Her vocal style combines clever improvisation, interesting arrangements and real harmonic appreciation of other instruments and is perfectly complemented by Laszlo's innovative and expressive piano playing. Niki's debut album "Ask Yourself Why" featuring the songs of French composer Michel Legrand appeared in the summer of 2012. Completing the quartet tonight along with Laszlo will be the UK rhythm section of Steve Watts on bass and a drummer to be announced.
Thursday 10th

8:30pm KRISZTA POCSAI with PETER SARIK and STEVE RUBIE. Singer Kriszta Pocsai started her musical life as a classical pianist, but after leaving the Béla Bartók Secondary Music School she continued her studies at the Ferenc Liszt Music Academy, majoring in jazz. On graduating she rapidly gained an impressive reputation on the Hungarian music scene as one of the most impressive singers of her generation. Widening her musical range in to pop and funk as well as Jazz she produced three LPs to which she contributed a number of songs as composer as well as lyricist. Now established as one of Hungary's leading young vocalist, according to many this impressive young musician has "the most beautiful jazz voice in Hungary". Accompanying Kriszta tonight will be her regular pianist, the impressive Peter Sarik, who has won countless awards in his native Hungary, including the National Radio Award for best band in 2007 as well as winning various prizes for his many compositions. Their special guest tonight on flute will be the 606 Club's Steve Rubie. Probably best known at the Club for work with his own Jazz/Brazilian band "Samara" Steve has also been featured with the likes of the Julian Joseph Big Band, the Mervyn Africa quartet and the contemporary Jazz quintet "Skydive". Completing the group tonight will be the excellent Hungarian drummer Marton Juhasz and the wonderful Anglo/Hungarian bass player Arnie Somogyi.

10:00pm TONY LAKATOS, ROBERT LAKATOS, STEVE FISHWICK. One of the finest jazz saxophonists ever to come from Hungary, Tony Lakatos was born into a musician family on the 13th of November 1958 in Budapest, Hungary. His father was a famous gipsy violinists and his younger brother Roby, now considered to be one of Hungary's greatest jazz violinists, followed in his footsteps, so not surprisingly Tony's musical studies began on the violin at the age of 6. However, at the age of 15 he switched to saxophone and after winning a national jazz competition in 1977 he decided to turn professional. After graduating from the jazz department of the Bela Bartok Conservatory in 1979 he decided to move to Germany in 1981 where his flawless technique and flowing melodic improvisations rapidly established him as one of the most respected saxophone players in Europe. From 1985 through 1996 Tony was a member of the successful PILI-PILI Band (lead by Jasper Van't Hof) and since 1993 has been a soloist in the H. R. Big Band. He was in the TV Show 'Jazz in Concert' in Switzerland in 1991 and was also the first Hungarian musician in the American radio music Gavin Report Top Ten with his 1993-4 CDs 'Recycling' (Jazzline) and 'The News' (Jazzline). In 1997 the CD 'Generation X' (jazzline) came out featuring the legendary Randy Brecker on trumpet. Tony continues to tour in Europe, USA, Japan, South Africa, India, Singapore, Indonesia and many other parts of the world. AS well as a performer he is also a highly respected educator and has taught jazz master classes in Holland, Austria, Switzerland, USA, UK, Hungary, Germany, Japan and the Netherlands. Róbert Szakcsi Lakatos is an exceptionally gifted pianist, at home in both jazz and classical music. The latest in a dynasty of wonderful musicians he was winner of "Best pianist" and "Best soloist" at the International Jazz Competition in Krakow in 1995, winner of the national Bach Piano Competition organized by the Radio in Basel in 1996 and more recently first prize at the International Jazz Solo Piano Competition in Montreux. A highly respected musician in his native Hungary, he includes the likes of US musicians Jack DeJohnette and John Patitucci on a vast and impressive cv. He is currently a member of the Babos Project Special, the Bolla quartet and Nikoletta Szoke's group "Jazzclusive". Internationally renowned hard-bop trumpeter Steve Fishwick played his first professional gigs whilst still in his early 'teens, before going on to study at the Royal Academy of Music. He has since performed with most of the leading UK jazz musicians including Sir John Dankworth, the BBC Big Band and Peter King plus numerous leading international musicians including Anita O'Day, recording with her on her last album "Indestructible!". He has released three critically acclaimed CDs on the Hard Bop Record label and has performed in America on numerous occasions. Steve is also a distinguished jazz educator, teaching Trumpet at the International Summer Jazz Workshop in Prague and is professor of jazz trumpet at the Guildhall School of Music and Drama and London City College. Completing the band tonight will be the terrific UK rhythm section of Arnie Somogyi on Bass and Winston Clifford on drums.
"Lakatos's… broad, warm, no fooling tenor tone is as admirable as the greats whose music he has clearly absorbed…admirable…inspired" Jazzwise
"Tony Lakatos…is the real deal with fire, inspired playing and commitment….music at the highest level" Dave Liebman
Friday 11th
8:30pm NATALIE WILLIAMS, ISTVAN GYARFAS. Natalie Williams is an exceptional singer/songwriter whose style is a unique blend of R&B, vocal jazz and soul. Natalie is a phenomenal talent who has received fantastic critical acclaim from the very start of her career. The release of her third album Secret Garden has "elevated her to premier league status in one fell swoop" (B&S magazine) and has gained rave reviews across the media. Born and raised in Berlin, Germany with a Hungarian mother and British father Natalie attended the Hanns Eisler School of Music in Berlin where she studied with renowned US jazz vocalist, Judy Niemack. Since moving to the UK, Natalie has also performed in some of the country's most famous venues headlining at The Jazz Café, Café de Paris, Cargo and "Soul Family Sundays" at London's Ronnie Scott's Jazz Club. She's performed alongside the likes of Jamie Cullum, Amy Winehouse and Lemar, has played the London Jazz Festival, the Glastonbury Festival, Berlin and Montreux Jazz Festivals and has toured in Europe, Hong Kong, Taiwan and Nepal. Currently one of the featured singers with the iconic band "Incognito" Natalie's versatility and ability to fuse styles have made her a singer to watch out for. She is a natural live performer with a wonderful ability to completely engage her audience. Appearing with Natalie this evening will be leading Hungarian guitarist Istvan Gyarfas. An outstanding representative of his generation Istvan got his diploma at the Jazz Department of the Ferenc Liszt Academy of Music before forming his trio fifteen years ago, with whom he made his debut recording in 1995 entitled Live at the Jazz Café. Influenced by the classic jazz guitarists such as Wes Montgomery as well as the UK he has regularly performed in Austria, Denmark, Germany, and Romania. Completing the band tonight will be Natalie's regular rhythm section of Phil Peskett on piano, Rob Mullarky on bass and Martyn Kaine, drums.

"One of the UK's hottest singers…she effortlessly moves from soul-diva to sensual and sophisticated jazz." Time Out
"The moment she starts to sing she becomes a commanding, strutting presence, scatting with an infectious relish." The Daily Telegraph
"…I saw her play recently and it was just incredible. She's a truly real, beautiful star, worthy of everyone's attention." Jamie Cullum

11:15pm MÓNIKA VERES, GYULA BABOS, ROBERT LAKATOS. The singer with the fantastic voice and fiery Gipsy passion Monika Veres was one of the great sensations of the 2009 Budapest Jazz Festival. She has been singing professionally since the age of 4 and last year she was one of the entrants for the Hungarian version of The Voice as well as being in the finals of the Hungarian selection for the Eurovision song contest. Equally at home in opera, pop, jazz or Roma folklore she was the lead singer in Gyula Babos' "Babos Project Special" that showcased her talent in the field of jazz. Tonight she reunites with the two key members of that legendary outfit, Babos himself and pianist Robert Szakcsi Lakatos (Thur 10th). Gyula Babos has been one of the great stars of the Hungarian jazz scene ever since the seventies, when he came to prominence with the great wave of phenomenally talented Gypsy musicians who discovered jazz for themselves and made it their own. In 1992, when students of the Copenhagen Jazz Conservatory visited several countries to find teachers for their summer master course, he was chosen to work alongside Barry Harris, Ed Thigpen and Butch Lacey. A renowned educationalist as well as performer he plays a heady mix of Gipsy jazz and fusion. Joining the band this evening will be the powerhouse UK rhythm section of Laurence Cottle on the bass and Mike Bradley on drums.

The 606 Club would like to thank Peter Pallai of the Budapest Jazz Club and the Hungarian Cultural Centre for their support in facilitating this Festival.