Exkluzív születésnapi interjú az 50 éves Chris Potter-rel
Chris-szel lassan 25 éves a kapcsolatunk, hisz "way back in 1996" csináltam vele első interjúmat, amit azóta is emleget, mert én voltam az első európai, aki "phoner"-t készítettem vele! The rest is history.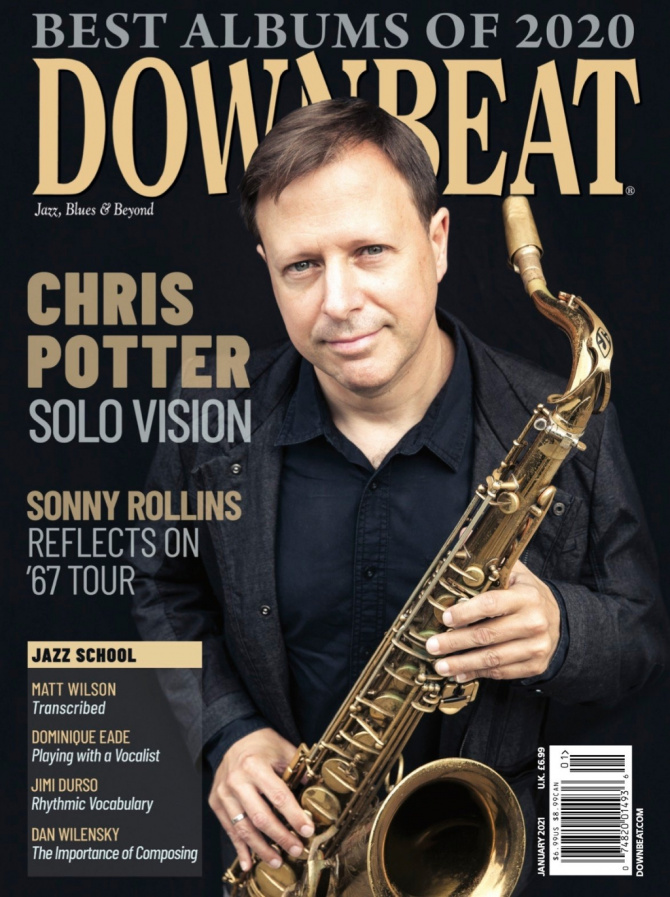 1) How could you be a musician?
I don't know how to be anything else!


2) What was your first instrument?
I played keyboard and a little guitar as far back as I can remember. I never took lessons, it was just something I did for fun, spending hours learning things by ear, throughout my childhood.
3) When did you switch to saxophone?
I started playing the alto when I was 10 years old.


4) When did you begin interest to jazz?
My interest came from my parents' records, like Time Out by Dave Brubeck, Workin' and Steamin' by Miles Davis, an Eddie Harris record called Silver Cycles, etc. Also I remember seeing jazz musicians playing in my hometown, I think a jazz group came and played at my elementary school when I was 8 or 9. My interest in jazz started at the same time as my interest in the saxophone.
5) When did you leave your hometown Chicago to New York?
I was born in Chicago but we left when I was very young, so I grew up in Columbia, South Carolina. I left Columbia to move to New York when i was eighteen, after I graduated from high school.


6) Who was the first jazz musician to play with?
I played with many fine musicians as a teenager in Columbia whose names you probably don't know, but I also occasionally had the opportunity to meet musicians who came through my town. I played a tune or two with Dizzy Gillespie when I was maybe 13 years old, and as a teenager I also had the chance to play a little bit with Clark Terry, Branford Marsalis, Marian McPartland, Jimmy Heath, Red Rodney and others. Red asked me to give him a call when I moved to to New York. I joined his band when I was eighteen and that was my first jazz touring experience.

7) When did you make your first record under your name?
My first recording as a leader came out in 1993 on the Criss Cross label, called Presenting Chris Potter.


8) When did you make your first European phoner?
I don't remember the year, but maybe you do, since you were on the other end of the line!


9) When did you come to Hungary at first?
My first time coming to Hungary was with the drummer Paul Motian and his Electric Bebop Band, it was sometime in the mid 1990's. We played at a university in Szeged as I recall. I remember buying some Hungaroton cassettes then, and being amazed at the strange and unfamiliar Hungarian folk music!


10) Where and when did you first meet your wife Ildiko?
I met her at the Mediawave festival in Györ when I was playing there with Dave Holland in 2006. Obviously she made a very big impression!


11) Did you ever make a list whom did you play with?
I never made a list, but I am amazed at how fortunate I've been to have met and played with so many of my musical heroes. These experiences are the treasure of a lifetime.


12) How many CDs did you make as a sideman and as a leader?
I really don't remember. As a leader, Wikipedia says I've made 22. As a sideman, I really don't know, quite a few.
13) Have you got any Hungarian jazz musicians friends? Did you make CDs with them?
Yes, I've been lucky to play with, record with and get to know many outstanding Hungarian jazz musicians, like Mihaly Dresch, Béla Szakcsi Lakatos, Daniel Szabo, Ferenc Nemeth and many others. Hungary has such a rich musical history, there is a lot of special music in the Hungarian air, and you hear this in the music of Hungarian jazz musicians.
14) Did you remember I said to you to stand on your feet and concentrate on your own carrier in the summer of 2014?
Yes, I remember. And you were right, as usual!


15) How did you get an idea to make a solo album like "There Is a Tide"?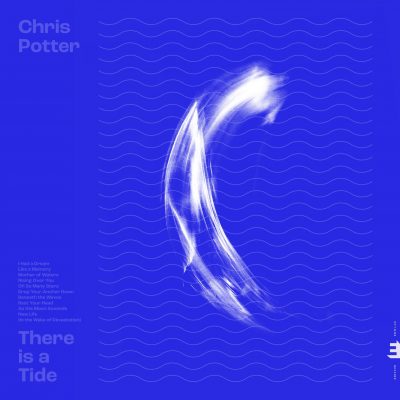 I've always enjoyed playing different instruments and making recordings where I play everything myself, but I never seriously thought about releasing anything like this, until the strange circumstances of this spring. It was impossible to perform or play with other musicians, but I had a lot of music inside me that needed to get out, so I got to work. It was therapeutic for me to make it, and I hope it also gives something of value to those who listen.


16) It was a surprise for me as I was not knowing about your capability to play this sum of instruments…
It's very good to understand how all the instruments in a band function, it makes one a better musician in every way. I've played all these instruments casually for a long time. However it was very difficult for me to bring my performances up to a kind of professional level. I think I spent three solid twelve hour days just doing the bass parts, for example. I learned a lot, about how all these instruments work, and about my own limitations!


17) What's news with your family? Ildikó is working at the Hungarian House in New York yet? And how many years old your daughter Anna?
She's working at the Hungarian House still (although there are no events there now because of the virus), and she has also started another similar job for a new Hungarian American foundation, so she is very busy with that. Anna is twelve now. She is wonderful but it is not an easy age, especially when all her school is online.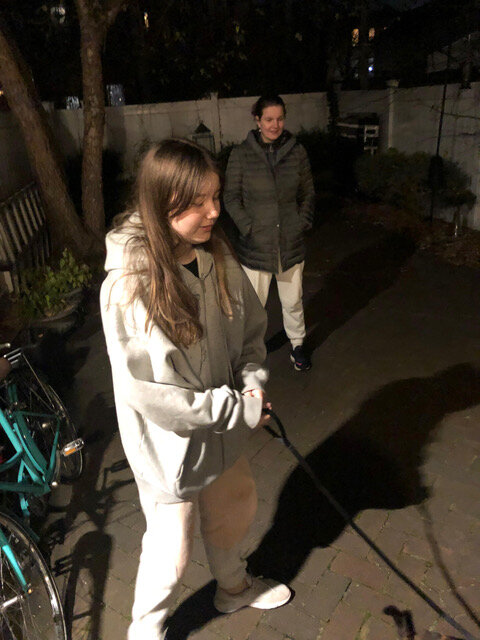 18) And finally, happy 50th birthday for you!
Köszönöm szépen!! Remélem, majd találkozunk!